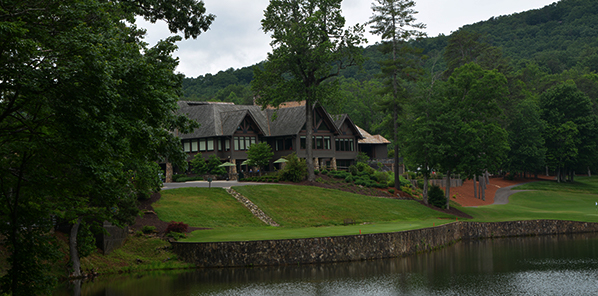 Outlasts fellow Savannah resident Al Small in playoff
BIG CANOE, Ga. - It came down to a pair from The Landings Club in Savannah, but in the end it was Frank Costanzo who outlasted Al Small on the second playoff hole to win the Georgia Super Senior Championship. The 10th annual competition took place at Big Canoe Golf Club, August 1-2.
Costanzo (70-67) and Small (68-69) both finished at 7-under-par 137, so a playoff was in order to decide the outcome of the Championship. Replaying number nine, both players made par on the first attempt at settling it. Standing on the tee back at number nine for the second playoff hole, Small hit first. His drive found the water to the left. Costanzo next hit his right down the middle and would go on to win the Georgia Super Senior Championship.
Winner of the 2002 Georgia Senior Championship on his home track at The Landings Club-Deer Creek, this win marks the first Super Senior title for Costanzo.
Two-time winner of this event, Bill Leonard of Marietta, finished third at 6-under-par 138 (69-69). Curt Knorr of Dunwoody came in fourth at 4-under-par 140 (72-68). Two players tied for fifth at 3-under-par 141, including William McCauley of Atlanta (72-69) and Dave Nichols of Roswell (69-72). Don Russell of Atlanta finished seventh at 2-under-par 142 (73-69), and Alan Thielemann of Woodstock posted an even-par 144 (71-73) for eighth. Rounding out the overall top 10 were three players at 2-over-par 146 - Joe Brogdon of Macon (76-70), Mike Jackson, Sr., (73-73), Ron Hunter of Jasper (70-76).
Garry Briddon of Cumming posted a 6-over-par 150 (73-77) to win flight one. The second flight goes to Jim McMenamin of Roswell, who finished at 10-over-par 154 (78-76). Big Canoe resident, Wally Walsh, who had home field advantage this week, claimed honors in flight three at 15-over-par 159 (82-77). Rounding out the flighted divisions was Ken Bright of Roswell, who recorded a 23-over-par 167 (86-81) score to win flight four.
Entries were open to male amateur golfers age 65 or older as of the first day of the competition. The field played 36 holes of flighted stroke play.
Medicare Caddy - Supporting Partner of the Georgia Super Senior Championship