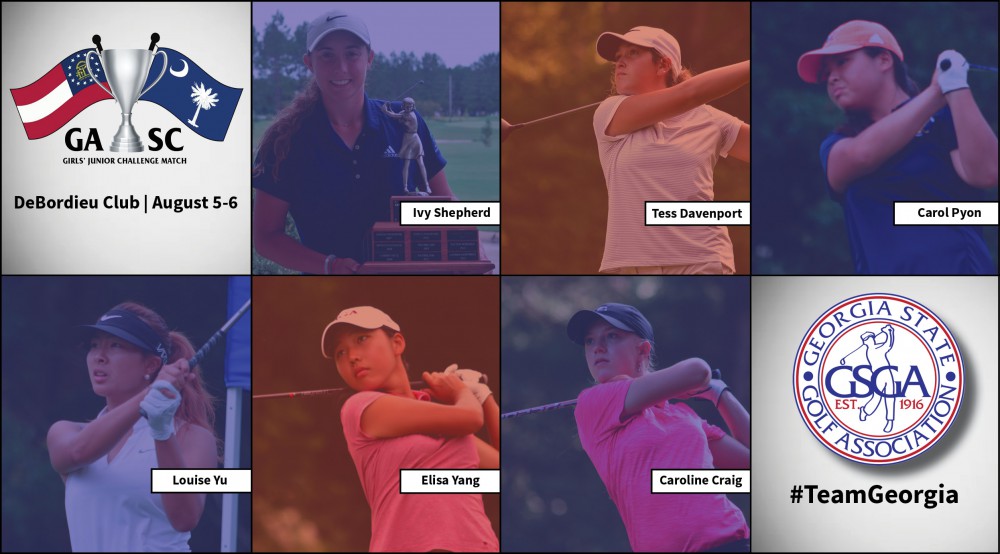 Georgia Mounts Comeback to Win Girls' Junior Challenge Match
GEORGETOWN, S.C. - Georgia rallies to beat South Carolina at the GA-SC Girls' Junior Challenge Match, 19-17. The 12th annual competition took place at DeBordieu Club, August 5-6.
On day two of the competition, the Peach State was led by Tess Davenport of Buford, who earned three points in her win over Katie Whitfield of Clemson, 7 and 5. Two players each notched 2.5 points for Georgia, including Caroline Craig of Sautee Nacoochee over Rachel Rich of Mount Pleasant, 3 and 2, and Elisa Yang of Norcross over Jodee Tindal of Rock Hill, 2 and 1.
Reigning Georgia Girls' champion, Ivy Shepherd of Peachtree City, finished the day with two points over Gracyn Burgess of Lexington by winning the back nine and finishing all square overall. Carol Pyon of Macon earned 1.5 points in her match with Isabella Rawl of Lexington with a win on the front nine and finishing all square overall. Louise Yu of Duluth dropped her match to Baylee Evans of Lancaster, 2 and 1.
Scored in Nassau format, one point is awarded to the winner of each nine and one point for the overall match.
Click here for more information and to view complete results.
This was the 12th playing of the Georgia-South Carolina Girls' Junior Challenge Match, which brought together the top junior golfers in the two neighboring states. Teams were composed of the top six finishers from each state's Girls' Championship.